The lock button lets you lock figures in place so that they cannot be moved accidentally.
If you have spent ages carefully placing a figure in exactly the right spot and want to make absolutely sure that you don't move it accidentally, you now have the option of locking it.
Draw your diagram and select any figures you want to lock.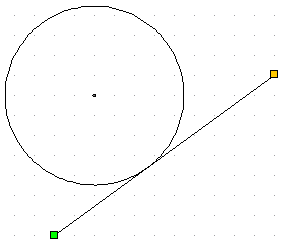 Now press the lock button

and the figure will be locked in place. FX Draw 3 will change the squares to grey to show you that they are locked.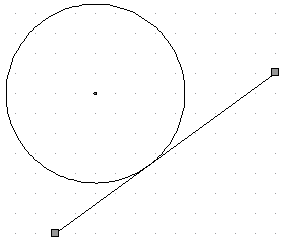 This line is now locked in place and you will not be able to move it at all apart from one important exception - it will still remember and use any GAD Links that were used. Even though you will not be able to directly move the line, it you change the circle, the line will remain tangential.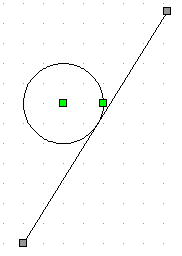 You can unlock any locked figures by selecting them and clicking on the lock button.