Resonance structures need to be entered twice (or once for each possible arrangement) and then the structures need to be reflected or "clicked" to obtain the resonance structures.
Examples:
Ozone
Type o3 <> o3
Click on the central oxygen atom of the second ozone molecule.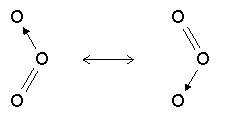 Nitrate Ion
Type no3 <> no3 <> no3
Click on the central atom of the second ion and rotate the third ion.