To enter a formula for a column:
Move your cursor to somewhere in the column and type =.
A formula entry box will pop up and allow you to enter your formula.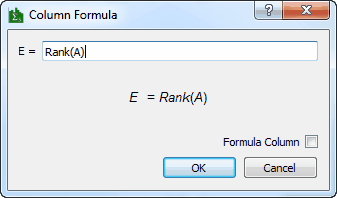 The stat tool has FX Equation technology built in so you can see your formulas formatted as you type.
Click on OK and your column's data will be updated - ONCE. This once-off behaviour is significantly different to the behaviour of a spreadsheet.
The Formula Column check box allows you to convert the column into a formula column that automatically updates its data when you modify its source data.