Implicitly defined functions are treated in two stages.
1. The graph tool tries to rearrange the function to be in terms of x or y and will then graph the function.
2.
If the graph tool

cannot

rearrange the function, it uses a more generalized approach to graphing. For example,
| | |
| --- | --- |
| | (x2+2y2-2)(2x2+y2-2)+1/20=0 |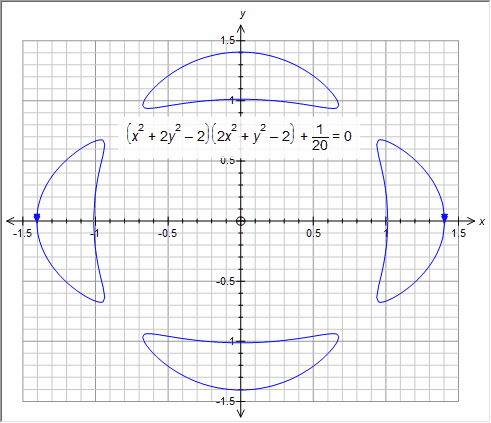 This approach basically looks for equality between the two sides of the equation. When using this form of graphing, the graph tool cannot perform detailed analysis of the curve.