Administrator Privileges
Efofex products require Administrator privileges in order to install. If you are installing the software on a networked computer the software will probably need to be installed by your IT coordinator. You do NOT need administrator privileges to run Efofex products normally.
Integrating Efofex Products into Word (Windows)
Integrating into Word is required to use our new MultiDocs system or if you wish to use our old, Classic Mode system. The MultiDocs Editions of our downloads perform Word integration automatically.
Many users will want to integrate our products into Word. From December 2015, we are no longer able to perform this integration for All Users of a computer due to security changes implemented by Microsoft. For this reason, we have removed the integration from the installer and integration is now performed by the user as needed.
Users can choose integrate from the Help menu at any time.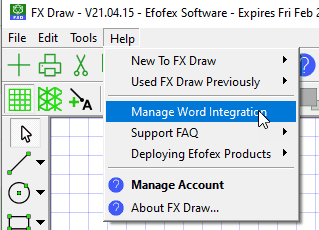 Integrating will place a copy of the Efofex dotm files (stored in the Efofex program subdirectory) into the Word startup location in the User's Roaming profile
(usually C:\Users\%USERNAME%\AppData\Roaming\Microsoft\Word\Startup)
This process does not require administrator permissions. The template files will be loaded the next time Word starts.
From a support point of view, the only involvement you are likely to have is to remind users to use the Manage Word Integration option from the Help menu.
Unlocking the Software
Your subscriptions for Efofex products are provided as a Registered Name and Passcode
If you are evaluating the software and wish to purchase:
| | |
| --- | --- |
| • | Choose the license you require. For a full description of the licenses available, read the license information on our website. |
| | |
| --- | --- |
| • | Contact Efofex or your local distributor by post, fax or email for the latest prices. Alternatively the latest prices are available from our web site at www.efofex.com |
| | |
| --- | --- |
| • | Purchase a passcode from Efofex or your local distributor and use the instructions below to register your copy. |
Unlocking the Software
| | |
| --- | --- |
| • | From the main menu, choose Login To Account. The Login option is also available to you in other locations. |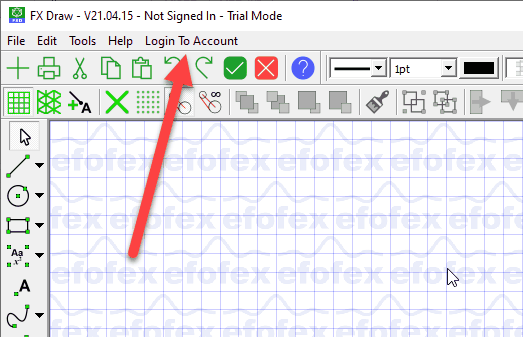 | | |
| --- | --- |
| • | Type in your Registered Name and Passcode as provided by Efofex. If you have a Staff Use or Staff + Student Use subscription, you will also be offered a place to create a user name. Your initials make a good username. |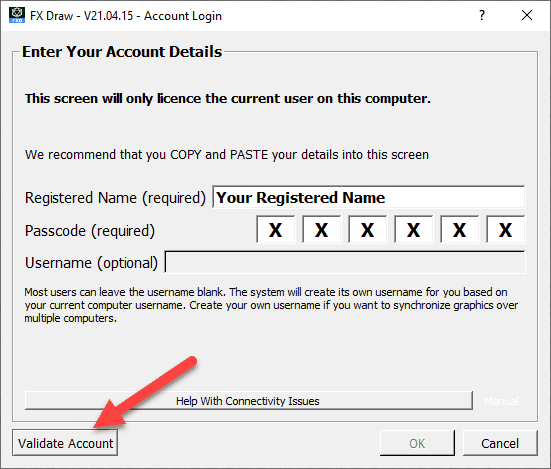 | | |
| --- | --- |
| • | Validate Your Account. This will check your license status with our servers. If you have issues with connectivity, you will be offered a manual option for account validation. |