What is a Marked Point?
A marked point is a point that has been added to your diagram by clicking on the screen, rather than entering the coordinates of the point as a "function". They are quicker and easier to use than entered points.
Marked Point Mode
Before using your mouse to create a marked point, you must first enter Marked Point Mode. Push the

button on FX Graph's toolbar. The cursor will change to remind you that you are using Marked Point mode.
Marked Point mode is always available.
Free Marked Points
When in marked point mode, you can click and add marked points anywhere on the plane. These points are not logically connected to any other feature on the graph.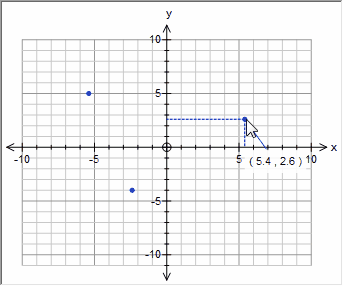 If you click on a free marked point it will be selected. Selected points increase in size.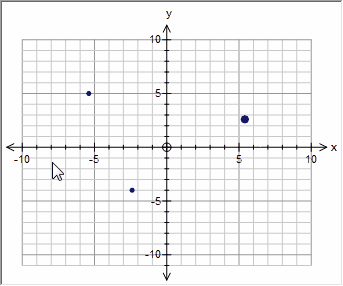 Moving Free Marked Points
A selected free marked point can be moved with the mouse or with the arrow keys on the keyboard.
Marked Points on Functions
If you have a function on screen and move your mouse so that FX Graph finds the function, any marked point will be attached to the function.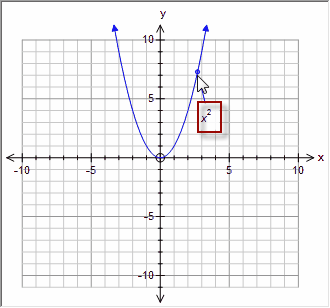 The resulting marked point can still be selected but, when moving, it will be attached to the function.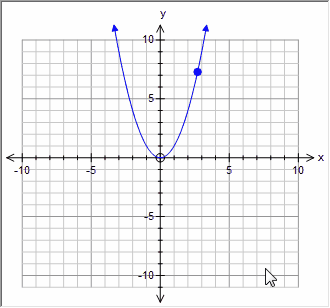 Whether you move this point with the mouse or with the left and right arrow keys, the point will always be on the function.
Marked Points on Slope Fields
Marked points on slope fields are treated differently. If the marked point is attached to one of the slope points (you have to make sure that FX Graph has found the point), FX Graph will solve the differential equation through that point.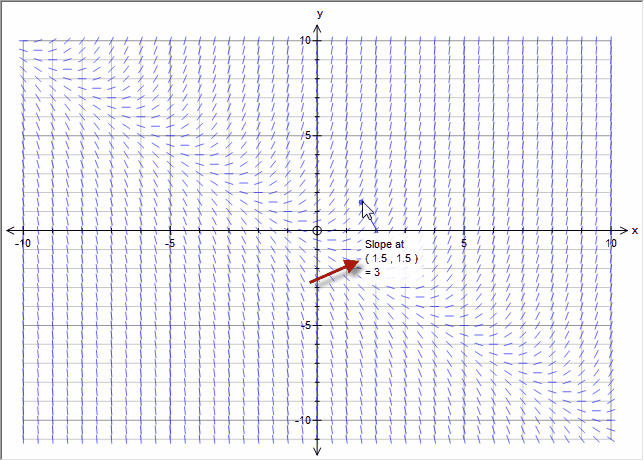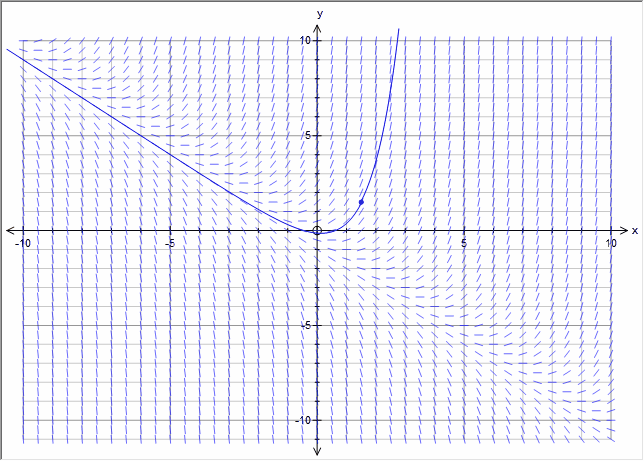 This marked point can be selected and moved with the mouse or keyboard.
Editing Marked Points
Right click on a marked point and choose Edit Properties to change the marked point's properties.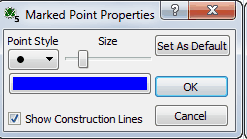 Here you can change the points style, size and colour.
Showing construction lines allows you to show dotted lines from the point to the x and y axes.