FX Draw has a tool that allows you to mark and label points in one step.

Video - Marking Points
There are two ways of using the labelled point tool.
Mark a Point Without Using a Label.
Clicking the left mouse button anywhere on the drawing canvas will mark a point without adding a label.
Mark a Point and Attach a Label
Click and hold the left mouse button on the point you wish to mark and then move the mouse to the location you wish the label to appear.

If you add more than one labelled point, the labels will automatically increment.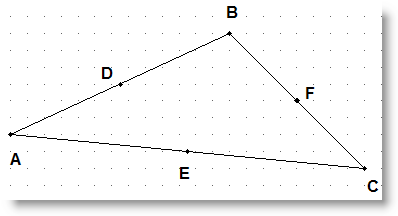 Editing the Properties of a Labelled Point
Right clicking on a labelled point allows you to edit a point's properties.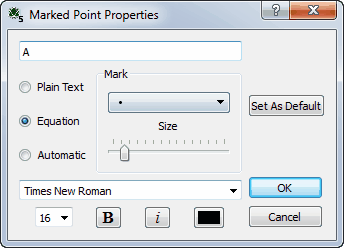 Here you can change the style and size of the point mark, as well as changing label and formatting. If you change any label, the automatic increment will start from your new text.
For example, if we change the label from E to P', the next automatically generated labels will automatically be Q', R' and so on.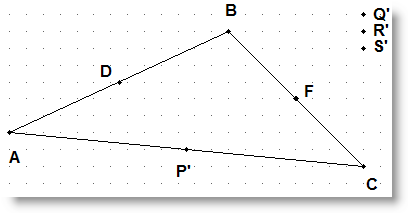 Labelled points are GAD aware and will automatically move with any underlying geometry.