The main drawing toolbar gives you access to all of the different tools FX Draw provides. There are so many tools that we have had to hide some of them!

Video - Dropdown Toolbars
Most tools on this toolbar have other tools hiding behind them. Tools with other tools hiding behind them have a little down arrow next to the tool.

To access the extra tools, click on the down arrow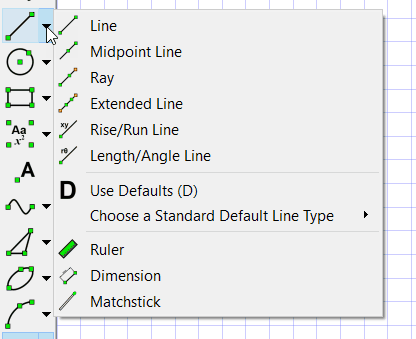 If I select the ruler tool, the main drawing toolbar will change to.

and I can now draw rulers on the drawing canvas.