Cause
Loading the required toolbar definition file has been turned off in Word. This is quite common and Word can sometimes decide to turn the toolbar off ALL BY ITSELF - often for no apparent reason.
Action
Open Word and go to the File menu - then choose Options

Push the Add-Ins tab then select Templates from the Manage list and press Go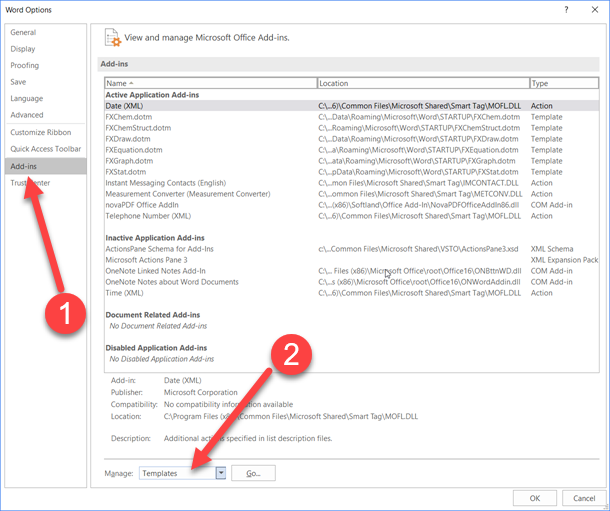 Place check (tick) marks next to all Efofex templates.