Triangular graphs show the proportional relationship between three numbers.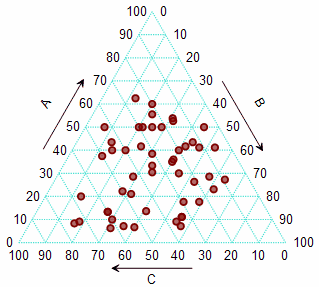 This means that Triangular graphs are the only graph type that require three columns to be selected as data columns.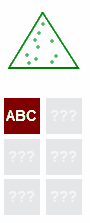 Grid Lines
Allow you to control the size, type and color of the grid lines used in the triangular graph.
Axes Descriptions
Allows you to enter your own descriptions for the three axes.